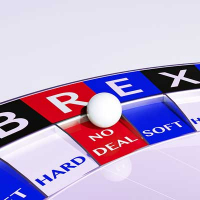 Wednesday 23rd October 2019
Following on from our latest update last week, 'How Brexit will affect GDPR', as always with Brexit, there is another twist in the tail.
In the increasing febrile corridors of Westminster, the latest set of proposals for an orderly Brexit offer a crumb of comfort from the perspective of data protection and the GDPR.
Article 67 of the new Withdrawal Agreement makes it clear that at least until the end of the Transition Period (31/12/2020) data protection between the EU and the UK will continue to be governed by GDPR as it is currently.
This should give plenty of time for any work required to ensure an adequacy decision is in place by the time the Transition Period ends.
Whether you're for or against leaving the EU, the prospect of not having to prepare rafts of new contractual clauses for EU data controllers must be considered positive.
Of course, given the uncharted territory we're in, the prospect of a no-deal Brexit can't be completely discounted. If this should happen then the UK will not be considered a suitable location to transfer data into from the EU.
Although it's the responsibility of the data controller transferring information, you need to be prepared to demonstrate that you have a solid legal basis to receive personal data. The Information Commissioner's Office website still has good guidance on what you'd need to do.
Once there is any further clarity, we'll provide an update, although we're not holding our breath!
https://gdprsentry.com/wp-content/uploads/2019/10/Brexit-GDPR-Copy-e1571672021789.jpg
200
200
Ian Parrett
https://gdprsentry.com/wp-content/uploads/2021/07/Default-Logo-340-300x253.png
Ian Parrett
2019-10-21 16:31:15
2019-11-29 14:31:36
The latest position of Brexit and GDPR…